Sarah W. Bottjer
Professor

Neurobiology, Biological Sciences
College of Letters Arts & Sciences
Research Topics
Learning & Memory
Systems Neuroscience
Sensitive Periods
Electrophysiology & optogenetics
Research Images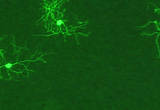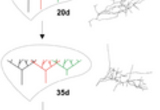 Research Overview
My lab is interested in learning and development. One focus of our research is on the question of why neural and behavioral plasticity are greatly enhanced during restricted periods of development. Another is on skill learning: the types of procedural learning that produce highly habitual behaviors with practice. To address these questions we study cortico-basal ganglia circuits in an animal model, in which it is possible to measure the activity and morphology of single neurons within the context of a functional circuit underlying a specific learned behavior.

Cortico-basal ganglia circuits mediate skill learning that leads to habit formation; speech is a good example of this. Like humans, songbirds memorize vocal sounds based on auditory experience with vocalizations of adult tutors during a sensitive period of development. They then use feedback of self-produced vocalizations to gradually refine their vocal motor output as they achieve an imitation of memorized tutor sounds. Thus, vocal learning in songbirds, like speech acquisition in humans, entails a period of sensorimotor integration during which vocalizations are evaluated via auditory feedback and progressively refined to achieve an imitation of memorized vocal sounds. This process requires the brain to compare feedback of current vocal behavior to a memory of target vocal sounds. Cortico-basal ganglia circuits mediate this type of goal-directed learning in both songbirds and humans.

Understanding basic mechanisms of hearing, vocal communication, and social interactions is essential for understanding a variety of developmental disorders including autism, Tourette syndrome, central auditory processing disorder, and other syndromes such as Parkinson's disease, addiction, and stuttering.

Contact Information
Office Phone
(213) 740-9183
Education
BA 1975 Psychology - State University of New York, Binghamton, NY
PhD 1979 Psychology - Indiana University, Bloomington, IN
Postdoctoral Research Fellowship - 1980-1986 University of California, Los Angeles