Berislav V. Zlokovic
Director, Zilkha Neurogenetic Institute
Professor and Chair,
Department of Physiology & Biophysics
Director, Center for Neurodegeneration & Regeneration
Zilkha Neurogenetic Institute
Keck School of Medicine of USC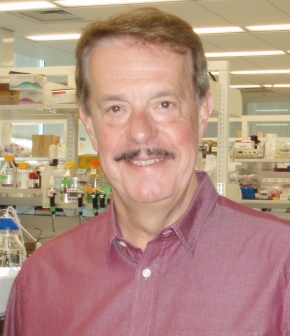 Research Topics
Alzheimer's Disease
Ischemia and Stroke
Activated Protein C System
Amytrophic lateral sclerosis
Blood-Brain Barrier
Cerebral microcirculation and regulation of cerebral blood flow
Research Overview
In my laboratory we have a long standing interest in understanding the role of cerebral blood vessels and blood-brain barrier (BBB) in pathogenesis of neurodegenerative disorders such as Alzheimer?s disease (AD) and more recently amytrophic lateral sclerosis (ALS), as foundations for development of new therapies for AD and related neurodegenerative disorders as well as stroke. My research team is working on the cellular and molecular mechanisms in blood vessels and the neurovascular unit causing BBB disruption which leads to neuronal dysfunction and degenerative changes using models of AD and pericyte-deficient rodents as well as analysis of human brain. Our discoveries contributed to the development of clinical trials based on amyloid-beta clearance in AD patients, and a new therapeutic approach for stroke based on activated protein C mutant which has been initiated in August 2012.
Contact Information
Mailing Address
1501 San Pablo Street
Los Angeles CA 90089-2821
Office Phone
(323) 442-2722
Education
M.D., Medical Board of California (LicenseA053853)
Postdoctoral fellow, King?s College University of London (w Hugh Davson)
Postdoctoral fellow, St. Thomas?s Hospital London (w Hugh Davson)
M.D. Ph.D., School of Medicine, University of Belgrade
Selected Publications
Bell RD, Winkler E, Sagare A, Singh I, Deane R, Wu Z, Holtzman DM, Betsholtz C, Armulik A, Sallstrom J, Berk B, Zlokovic BV (2012) Apolipoprotein E controls cerebrovascular integrity via cyclophilin A Nature 485, 512-516.

Deane R, Singh I, Sagare A, Bell R, Ross NT, Larue B, Love R, Perry S, Deane RJ, Thiyagarajan M, Zarcone

T, Friedman A, Miller BL, Zlokovic BV (2012) A novel multi-modal RAGE-specific inhibitor controls amyloid-

b

-mediated brain disorder in mice J Clinical Investigation, 122 (4), 1377-1392.
Winkler E, Bell R, Zlokovic BV (2011) Functions of CNS pericytes in health and disease Nature Neuroscience

14, 1398-1405.
Zlokovic BV (2011) Neurovascular pathways to neurodegeneration in Alzheimer's disease and other disorders Nature Reviews Neuroscience

12, 723-738.
Bell RD, Winkler EA, Sagare A, Singh I, LaRue B, Deane R, Zlokovic BV (2010) Pericytes control key neurovascular functions and the neuronal phenotype in the adult brain and during brain aging Neuron 68, 409-427.
Bell RD , Deane R, Chow N, Long X, Sagare A, Singh I, Streb JW, Guo H, Rubio A, Van Nostrand W, Miano JP, Zlokovic BV (2009) SRF and myocardin regulate LRP-mediated amyloid-b clearance in brain vascular cells Nature Cell Biol

11(2)

, 143-153.
Zhong Z, Deane R, Zarina A, Parisi M, Shapovalov Y, 0'Banion K, Stojanovic K, Sagare A, Boillee S, Cleveland DW, Zlokovic BV (2008) ALS-causing SOD1 mutants generate vascular changes prior to motor neuron degeneration Nature Neuroscience

11

, 420-422.
Zlokovic BV (2008) Blood-brain barrier in health and chronic neurodegenerative disorders Neuron

57

, 178-201.
Deane R, Sagare A, Hamm K, Parisi M, Lane S, Finn MB, Holtzman DM, Zlokovic BV (2008) Apolipoprotein E isoform-specific disruption of Alzheimer's amyloid b-peptide clearance from mouse brain J Clin Invest

118(12)

, 4002-4013.
Sagare A, Deane R, Bell RD, Johnson B, Hamm K, Pendu R, marky A, Lenting PJ, Wu Z, Zarcone T, Goate A, Mayo K, pelmutter D, Coma M, Zhong Z, Zlokovic BV (2007) Clearance of amyloid-b by circulating lipoprotein receptors. Nature Medicine

13 (9)

,1029-1031.
Chow N, Bell RD, Deane R, Streb JW, Chen J, Brooks A, Van Nostrand W, Miano JM, Zlokovic BV (2007). Serum response factor and myocardin mediate cerebral arterial hypercontractility and blood flow dysregulation in Alzheimer's phenotype. Proc Natl Acad Sci

104

, 823-828.
Wu Z, Guo H, Chow N, Sallstrom J, Bell RD, Deane R, Brooks A, Kanagala S, Rubio A, Sagare A, Liu D, Li F, Armstrong D, Gasiewicz T, Zidovetski R, Song H, Hofman F, Zlokovic BV (2005) Role of MEOX2 homeobox gene in neurovascular dysfunction in Alzheimer disease Nature Medicine

11(9)

, 959-965.
Zlokovic BV (2005) Neurovascular mechanisms of Alzheimer's neurodegeneration Trends Neurosci

28

, 202-208.
Deane R, Wu Z, Davis J, Yan SD, Hamm K, Sagare A, Xu F, Spijkers P, Lenting PJ, Van Nostrand WE, Zlokovic BV (2004) LRP-amyloid-b interaction mediates differential brain efflux of Ab isoforms Neuron

43

, 33-44.
Deane R, Yan SD, Kumar R, Jovanovic S, LaRue B, Welch D, Maness L, Yu J, Zhu H, Ghiso J, Frangione B, Schmidt AM, Arnold B, Liliensiek B, Nawroth P, Hofman F, Kindy M, Stern D, Zlokovic BV (2003) RAGE mediates amyloid-β peptide transport across the blood-brain barrier and accumulation in brain Nature Medicine

9(7)

, 907-913.
Shibata M, Yamada S, Kumar RS, Calero M, Bading B, Frangione B, Holtzman DM, Miller CA, Strickland DK, Ghiso J, Zlokovic BV (2000) Clearance of Alzheimer's amyloid-β1-40 peptide from brain by LDL receptor-related protein-1 at the blood-brain barrier J Clin Invest 106(12), 1489-1499.
Zlokovic BV, Griffin JH (2011) Activated protein C cytoprotective pathways and implications for stroke and neurological disorders Trends Neurosci

34 (4),

1198-2009.
Zhong Z, Ilieva H, Hallagan L, Bell R, Singh I, Paquette N, Thiyagarajan M, Deane R, Fernandez JA, Lane S, Zlokovic AB, Liu T, Griffin JH, Chow N, Castellino F, Stojanovic K, Cleveland DW, Zlokovic BV (2009) Activated protein C slows ALS-like disease by transcrptionally inhibiting SOD1 in motor neurons and microglial cells J Clin Invest

119(11),

3437-3440.
Cheng T, Petraglia A, Li Z, Meedakshisudaram T, Wu Z, Zhong Z, Liu D, Maggirwar SB, Deane R, Fernandez J, LaRue B, Griffin J, Chopp M, Zlokovic BV (2006) Activated protein C inhibits tissue plasminogen activator-induced brain hemorrhage Nature Medicine

12 (11)

, 1278-1285.
Liu D, Cheng T, Guo H, Fernandez AJ, Griffin JH, Song X, Zlokovic BV (2004) Tissue plasminogen activator neurovascular toxicity is controlled by activated protein C Nature Medicine

10 (12)

, 1379-1383.
Guo H, Liu D, Gelbard H, Cheng T, Fernandez JA, Insalaca R, Griffin JH, Zlokovic BV (2004) Activated protein C prevents neuronal apoptosis via protease activated receptors 1 and 3 Neuron

41

, 563-572.
Cheng T, Liu D, Fernández JA, Griffin JH, Castellino F, Rosen E, Fukudome K, Zlokovic BV (2003) Activated protein C blocks P53-mediated apoptosis in ischemic human brain endothelium and is neuroportective Nature Medicine

9

, 338-342.