Kristi Clark
Assistant Professor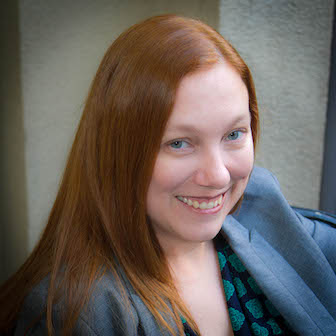 Research Topics
Neuroimaging methods development
Normal brain development
Neurodevelopmental disorders, particularly dyslexia and other learning disabilities
Research Overview
Throughout the lifetime the human brain possesses a remarkable ability to change itself through a constant process of remodeling and reshaping. Never in life are these processes more dramatic than during development and never before in history have we possessed such sophisticated tools to measure these massive and complex changes. My research program can be divided into three components:

(i) Methods Development: We actively develop acquisition and analysis neuroimaging methods to capture the complex changes that occur during normal and abnormal neurodevelopment. Some of our current projects include: relating MRI to neurohistology; developing and distributing an open-source imaging genetics toolkit to model genetic influences on the shape of white matter tracts estimated from diffusion imaging; developing novel methods of multimodal network construction and meaningful metrics of network topology, e.g. weighted network efficiency.

(ii) Normal Brain Development: We apply the methods we and others develop to the study of how skill development impacts the structural and functional components of brain networks, specifically the networks associated with language and reading. To read accurately and fluently requires the fluid mapping among phonemes (sound units), graphemes (orthographic units, e.g. letters), and morphemes (meaning). Currently, we are studying the dynamic reorganization of the brain as children employ different strategies as they learn to read.

(iii) Neurodevelopmental Disorders: We use longitudinal designs to study both the causes and response to behavioral interventions in neurodevelopmental disorders, specifically dyslexia. Our goal is to promote fluent reading in subjects with dyslexia by altering the reading network in the brain in such a way that behaviorally these subjects read accurately and effortlessly. This does not necessarily mean that after successful remediation that the reading networks in dyslexic subjects will be the same as in non-impaired readers; rather we expect a mixture of normalization and compensation mechanisms. We are studying the underlying factors that cause dyslexia as well as potential neuroanatomical and/or cognitive predictors of treatment response in dyslexia.

Contact Information
Mailing Address
Laboratory for Neuro Imaging
Institute for Neuroimaging and Informatics
2001 North Soto Street, Suite 102
Los Angeles, CA 90032
Office Phone
(323) 442-7246
Education
A.B., Washington University in St. Louis, Chemistry and Philosophy-Neuroscience-Psychology
Ph.D., University of California, Los Angeles, Neuroscience