Huizhong W. Tao
Associate Professor
Cell & Neurobiology
Zilkha Neurogenetic Institute
Keck School of Medicine of USC
PIBBS Mentor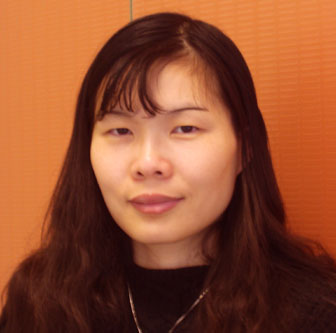 Research Topics
Cellular neurobiology
developmental neurobiology
Neurogenetics, physiology
vision research
Research Overview
We are interested in the architecture of visual cortical circuits. To dissect the circuits that consist of excitatory and inhibitory neurons, we will apply in vivo electrophysiology, in particular two-photon imaging guided recording, to target different types of neurons in rodent visual cortex. From the response properties of individual neurons and the pattern of synaptic inputs to these neurons, we will be able to deduce the connectivity rules governing the construction of cortical circuits. In addition, we will gain insights into how diverse visual processing functions are achieved by the cortical circuits.

We are also interested in how functional visual circuits are established during development. The development of visual system not only depends on molecular and genetic programs, but also can be profoundly influenced by the pattern of neural activities along the visual pathways. Early synaptic connections in the developing brain can undergo substantial remodeling in response to patterned electrical activity of neurons. We will examine how neural activity of various patterns leads to modulations of synaptic connections and shapes the formation of visual circuits. Such studies will provide insights into how abnormal visual experience in early life, such as in the condition of strabismus and visual deprivation, can lead to abnormal wiring in the brain, and how we can correct it. Using animal models such as zebrafish and mouse where genetic manipulation of gene functions is available, we will also address how the development of visual circuits is altered under disease conditions.

Contact Information
Mailing Address
USC Keck School of Medicine
1501 San Pablo Street, ZNI 339
Los Angeles, CA 90033
Office Phone
(323) 442-2426
Education
B.S. Biochemistry - Beijing University, China
Ph.D. Neurobiology - University of California at San Diego
Postdoctoral Research Fellowship:
University of California at Berkeley
Selected Publications
View a complete PubMed search
View a complete Google Scholar search
Liang, F., Xiong, X.R., Zingg, B., Ji, X.Y., Zhang, L.I., Tao, H.W. (2015) Sensory cortical control of a visually induced arrest behavior via corticotectal projections. Neuron 86:755-767. PubMed
Zhou, M., Liang, F., Li, L., Xiong, X.R., Li, H., Xiao, Z., Tao, H.W.*, Zhang, L.I.* (2014) Scaling down of balanced excitation and inhibition by active behavioral states in auditory cortex. Nat. Neurosci. 17:841-850.

PubMed
Li YT, Ibrahim LA, Liu BH, Zhang LI, Tao HW. (2013) Linear transformation of thalamocortical input by intracortical excitation. Nat Neurosci. 16:1324-1330. PubMed
Ma WP, Li YT, Tao HW. (2013) Downregulation of cortical inhibition mediates ocular dominance plasticity during the critical period. J Neurosci. 33:11276-11280. PubMed
Li YT, Ma WP, Li LY, Ibrahim LA, Wang SZ, Tao HW. (2012) Broadening of inhibitory tuning underlies contrast-dependent sharpening of orientation selectivity in mouse visual cortex. J Neurosci. 32:16466-16477. PubMed Link
Li, Y.T., Ma, W.P., Pan, C.J., Zhang, L.I. and Tao, H.W. (2012) Broadening of cortical inhibition mediates developmental sharpening of orientation selectivity. J. Neurosci. 32: 3981-3991.
Liu, B.H., Li, Y.T., Ma, W.P., Pan, C.J., Zhang, L.I., Tao, H.W. (2011) Broad inhibition sharpens orientation selectivity by expanding input dynamic range in mouse simple cells. Neuron 71:542-54. PubMed Link
Zhang, M., Liu, Y., Wang, S.Z., Zhong, W., Liu, B.H., Tao, H.W. (2011)

Functional elimination of excitatory feedforward inputs underlies developmental refinement of visual receptive fields in zebrafish.

J. Neurosci. 31: 5460-5469. PubMed
Ma WP, Liu BH, Li YT, Huang ZJ, Zhang LI, and Tao HW. (2010) Visual representations by cortical somatostatin inhibitory neurons-Selective but with weak and delayed responses. J. Neurosci. 30:14371-14379.