Pat Levitt
Simms/Mann Chair in Developmental Neurogenetics
Children's Hospital Los Angeles
Dept. Pediatrics
WM Keck Provost Professor in Neurogenetics
Keck School of Medicine, USC
Director-Program in Developmental Neurogenetics
Institute for the Developing Mind
Children's Hospital Los Angeles
Director-Neuroscience Graduate Program University of Southern California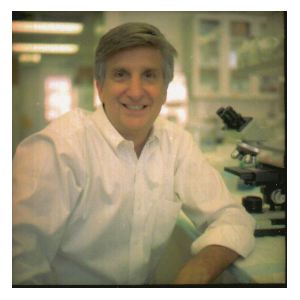 Research Topics
Development of Neuronal Diversity, Neural Circuitry and Synapses in Neocortical and Brainstem Autonomic Networks
Neurodevelopmental Mechanisms of Social-Emotional Behavior
Gene regulatory networks
Clinical studies of children with ASD and medical co-morbidities
Impact of early adverse experience on brain development and behavior
Translating neuroscience of early brain and child development for public policy changes
Research Overview
The research projects in our laboratory are driven by a talented group of postdoctoral fellows, graduate students, research staff and collaborating faculty. Our laboratory is unique in undertaking both basic and clinical research projects. Research projects investigate the mechanisms that underlie the normal development of brain architecture that controls emotional and social behavior and learning. We are interested in understanding the challenges that arise when neurodevelopment is derailed due to early adversity or genetic risk, and determining why brain and certain medical disorders often co-occur in children and adolescents with neurodevelopmental disorders.

Research projects include determining the developmental origins of the connectome of unique sets of neurons in the neurocortex, serotonin-containing raphe neurons, and in the autonomic brainstem that controls gut functions. The molecular basis of circuit and synapse formation are investigated at the genetic and protein level. Specifically, we examine protein-protein interactions that mediate synapse formation and maturation through specific signaling mechanisms that are diverse, working differently in neurons and in cancer cells to generate distinct downstream effects. The influence of early life stress on neurodevelopmental processes that lead to disrupted social and emotional behavior is examined using biochemical, molecular, systems neuroanatomy and behavior methods. We study how early adversity results in allostatic load that impact metabolism, mitochondrial function, neuroimmune interactions and oxidative stress in the brain. Using genetic reference panels of mice, we are mapping of genes that influence the heterogeneity of social and emotional behaviors that occur in humans and animals. These studies intersect with our efforts to understand individual differences in symptom presentation and severity in neurodevelopmental disorders such as autism.

The Levitt Lab is pursuing two large clinical research projects:
Tummy Troubles: The clinical study funded by Autism Speaks are measuring biomarkers, cognitive and social-emotional functions in school-age children with autism spectrum disorder who also have prevalent co-occurring medical conditions, particularly gastrointestinal disorders. Children are seen 3-4 times over a 1 year period to determine whether successful treatment of their GI conditions correlates with improved autism symptoms. In experimental model systems, we connect autism risk genes and medical conditions by disrupting expression of genes in brain and gut.

Infant resilience and early adversity: The clinical study is part of a large research consortium with Harvard?s Center for the Developing Child through a grant from The JPB Foundation in New York. Our studies include assessment of attention by modern eye tracking methods and simultaneous measures of brain wave activity (EEG). The study includes biomarker measures of oxidative stress in infants and their mothers who are screened for postpartum depression.

Contact Information
Mailing Address
The Saban Research Institute
4650 Sunset Blvd., Mailstop # 135
Los Angeles, CA 90027
Office Phone
(323) 361-7868
Education
BA, Biological Sciences, University of Chicago
PhD, Neurobiology, University of California, San Diego
Postdoctoral Fellow, Yale University School of Medicine