Don B. Arnold
Professor

Molecular & Computational Biology
College of Letters Arts & Sciences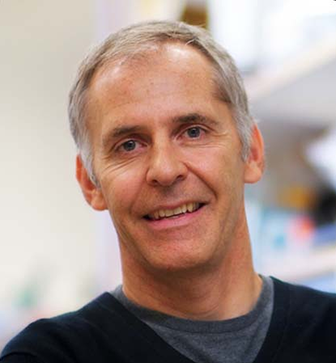 Research Topics
Cellular Neurobiology
Membranes & Transport
Research Overview
Modifying the network of synaptic connections between neurons is thought to be the main mechanism for storing information in the brain. We are currently using novel technology, developed in the Arnold lab, to visualize and ablate synaptic connections in living organisms, allowing us to examine how the brain encodes information. We have developed novel recombinant probes known as intrabodies (or FingRs), which label synaptic proteins with very high fidelity and without causing off-target effects. These probes can also be used to ablate their target proteins, leading to functional elimination of synapses in a fast, efficient and specific manner. We have also made FingRs against cytoplasmic proteins such as kinesin.

We are currently using synaptic FingRs to examine the changes in connectivity that occur during learning in larval zebrafish. Using light sheet microscopy we image large portions of the zebrafish brain including the medial pallium, the zebrafish homolog of the amygdala, before and after the fish undergo a modified classical conditioning paradigm. We have found that dramatic rearrangements of synapses take place during this learning and are characterizing the changes. In the future we are interested in examining what happens to the synaptic rearrangements that we see following extinction, or after the zebrafish forgets the learned behavior.

We have recently put together a 2-photon system that allows us to image mice in vivo. Using AAV injections of FingR proteins we can examine excitatory and inhibitory synapses in genetically determined cells in the mouse cortex. We are currently using this paradigm to characterize excitatory/inhibitory ratios of different cell types at different stages of development. Ultimately we are interested in looking at how this balance can be upset in models for diseases such as autism and schizophrenia.
Contact Information
Office Phone
(213) 821-1266
Education
B.A.Sc. University of Toronto, 1986.
Ph.D. John Hopkins University, 1992.
Postdoctoral Fellow, Rockefeller University 1992-1997.
Postdoctoral Fellow, Harvard University 1997-1999.