Kristi Clark
Assistant Professor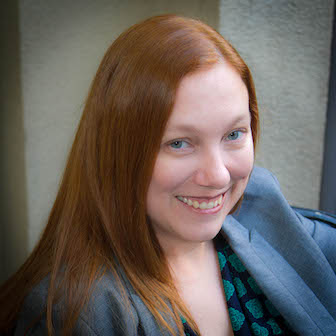 Research Topics
Neuroimaging methods development
Normal and abnormal brain development
Big data approaches to neuroimaging
Research Images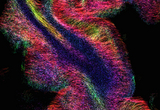 Research Overview
My research program uses translational approaches to bridge the gap between basic neuroscience research and clinical interventions, with an ultimate goal of putting clinically relevant and user-friendly tools into the hands of researchers and clinicians who are treating diseases. I am particularly interested in neurodevelopmental applications because the brain changes so dramatically during childhood, meaning that interventions can have more profound impact. My research program can be divided into three components:

(i) Neuroimaging methods development: This component of my research program combines data from the macroscale (in vivo MRI), mesoscale (ex vivo MRI), and microscale (microscopy of immunostained and CLARITY-processed tissue) to develop and validate models of microstructural MRI and connectivity. The microscale aspect is performed by collaborator and NGP faculty member: Dr. Carol Miller.

(ii) Normal and abnormal brain development: We apply multimodal MRI network models that we and others develop to the study of how skill development impacts the structural and functional components of the reading network. To read accurately and fluently requires the fluid mapping among phonemes (sound units), graphemes (orthographic units, e.g. letters), and morphemes (meaning). Currently, we are studying the dynamic reorganization of the brain as children employ different strategies as they learn to read, in children with and without dyslexia.

(iii) Big data approaches to neuroimaging: In the third component of my research program, we create databases of typical development using MRIs. Once the database has been created, we develop statistical models to capture the range of inter-subject variability in brain development. This line of work adapts the same class of statistical models used by the World Health Organization in their height and weight growth charts to work on MRI morphometric data, such as cortical thickness or surface area.


Contact Information
Mailing Address

USC Stevens Neuroimaging and Informatics Institute
Keck School of Medicine of USC
University of Southern California
2025 Zonal Ave
Los Angeles, CA 90033


Office Phone
(323) 442-7246
Education
A.B., Washington University in St. Louis, Chemistry and Philosophy-Neuroscience-Psychology
Ph.D., University of California, Los Angeles, Neuroscience