Thomas H. McNeill
Affiliated Faculty

Professor, Departments of Cell and Neurobiology, Neurology, and Neurogerontology
Vice Chair Department of Cell and Neurobiology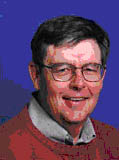 Research Topics
Stroke
Parkinson's disease
Alzheimer's disease
neuroplasticity
reactive synaptogenesis
growth factors
exercise
motor learning
Research Images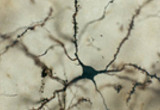 Research Overview
The overall goal of Dr. McNeill's research program is to define the cellular mechanisms that regulate the ability of the brain to repair itself in response to injury (i.e. neuroplasticity) and the effect of aging on these processes. In particular, we wish to further our understanding of the cellular events underlying the synergism between neural plasticity and treatment strategies that promote the recovery of function after brain damage. Understanding the cellular mechanisms that promote neuroplasticity after brain injury is critical for determining the limits of functional recovery that can be expected in brain injured patients, and the first step in developing novel treatment strategies to facilitate the recovery of function after brain injury. Likewise, the ability to manipulate neurotrophrin and neurotransmitters pathways that are activated in response to injury offers a unique opportunity for the development of novel therapies that target a specific cellular mechanisms by translating the fundemental principles of neuroplasticty into effective clinical interventions. The knowledge gained from our studies has relevance for the treatment of neuropsychiatric disorders commonly associated with brain injury as well as in the treatment of neurological deficits associated with Parkinson's disease, Alzheimer's disease, schizophrenia and stroke. Dr. McNeill is the principle investigator of the Interdisciplinary Center grant entitled " Interdisciplinary Studies of Neuroplasticity and Stroke Rehabilitation".

Contact Information
Mailing Address
Keck School of Medicine of USC
Department of Cell and Neurobiology
1333 San Pablo Street
Los Angeles, CA 90033
Office Phone
(323) 442-1625
Education
B.S. Colorado State Univ., 1971.
M.S. Colorado State Univ., 1974.
PhD University of Rochester, 1980.
Post-Doc University of Rochester, 1981.
Selected Publications
View a complete PubMed search
View a complete Google Scholar search
Kong S, Lorenzana A, Deng Q, McNeill TH, Schauwecker PE. (2008) Variation in Galr1 expression determines susceptibility to excitotoxin-induced cell death in mice.Genes Brain Behav.(In press). PubMed
Gopalakrishna R, Gundimeda U, Schiffman JE, McNeill TH. (2008) A direct redox regulation of protein kinase C isoenzymes mediates oxidant-induced neuritogenesis in PC12 cells. J Biol Chem. 283(21):14430-1444. PubMed
Davis EJ, Coyne C and McNeill TH. (2007) Intrastriatal dopamine D1 antagonism dampens neural plasticity in response to motor cortex lesion. Neuroscience. Feb 26
Hughes-Davis E.J., Cogen J.P., Jakowec, M.W., Cheng H.W., Grenningloh, G., Meshul C.K. and McNeill T.H. (2005) Differential regulation of the growth-associated proteins GAP-43 and superior cervical ganglion 10 in response to lesions of the cortex and substantia nigra in the adult rat. Neuroscience. 135:1231-1239 PubMed
McNeill, T.H., Brown, S.A., Cheng, H.W. and Meshul, C. (2003) Synapse replacement in the striatum of the adult rat following unilateral cortex ablation. J. Comp. Neurol. 467:32-43. PubMed
Jakowec, M.W., Nixon, K., Hogg, E., McNeill, T.H. and Petzinger, G.M. (2004) Tyrosine hydroxylase and dopamine transporter expression following 1-methyl-4-phenyl-1,2,3,6-tetrahydropyridine-induced neurodegeneration of the mouse nigrostriatal pathway. J Neurosci Res. 76:539-50.
Liker, M.A., Petzinger, G., Nixon, K., McNeill, T.H., and Jakowec, M.W. (2003) Human neural stem cell transplantation in the MPTP-lesioned mouse. Brain Res. 971:168-177.
Meshul, C.K., Cogen, J.P., Cheng, H.W, Moore, C., Krentz, L. and McNeill, T.H. (2000) Alterations in striatal glutamate synapses following a lesion of the cortico- and/or nigrostriatal pathways. Exp. Neurology 165:191-206. PubMed
Jakowec, M. W., Fisher, B, Nixon, K., Hogg, L., Meshul, C., Bremmer, S., McNeill, T.H. and Petzinger, G.M. (2003) Neuroplasticity in the MPTP-lesioned Mouse and Non-human Primate. Annals of the NY Academy of Science, 991:298-302.
McNeill, T.H., Mori, N. and Cheng, H-W. (1999) Differential regulation of the growth associated proteins GAP-43 and SCG-10 in response to unilateral cortex ablation in adult rats. Neuroscience 90, 1349-1360. PubMed